An effective exhibit design is key to a successful trade show experience for any exhibitor. The design needs to help differentiate that company from their competition and be visually appealing, but also be an inviting space for their attendee to create meaningful engagement — and ultimately — foster business opportunities for that company.
For nearly sixty years, Star has been creating dynamic, immersive exhibit environments for its customers to help them achieve their trade show goals, but how does Star create the right exhibit design for its customers?
Key Design Considerations
When it comes to design collaboration, and meeting with a client for the first time, there is usually two areas that are key to establishing design direction: the physical criteria of the space and the marketing messages along with the client's sales goals. Some customers might already have specific ideas on how they want to market and present — others might lean on their exhibit designer for design ideas and suggestions. Either way, design considerations should be reflective of a company's brand message, should effectively promote key products and services, and be consistent with the company's other marketing and communication vehicles.
Specific considerations include:
Presentations and Demonstrations – Will live demonstrations be needed? If so, how many, and is a private theater needed?
Conferencing – Are private or open conference areas needed?
Reception – Is a reception counter or meet-and-greet area needed?
Storage – Is storage needed for coats, briefcases, giveaways, or other items?
Audio Visual (AV) – What audio visual and lighting is needed?
Product Display – How do products need to be displayed? How have they been treated in the past?
People Capacity – How many people will be working within the exhibit, and how many guests or visitors are anticipated?
Multiple Shows/Booth Spaces – Does the exhibit need to be reconfigured for different sized booths spaces at different trade shows?
Current Marketing Messaging – Are you introducing any new products, or new branding for the company
Products and Services – It is important in an exhibit design to try and promote current or new products/services, and anything on the horizon. Other key considerations related to products and services include:
a. How do product/service lines/groups need to be treated?
b. Are there any planned marketing campaigns that need to be integrated into the exhibit design?
c. Are there some products/services that are more important than others?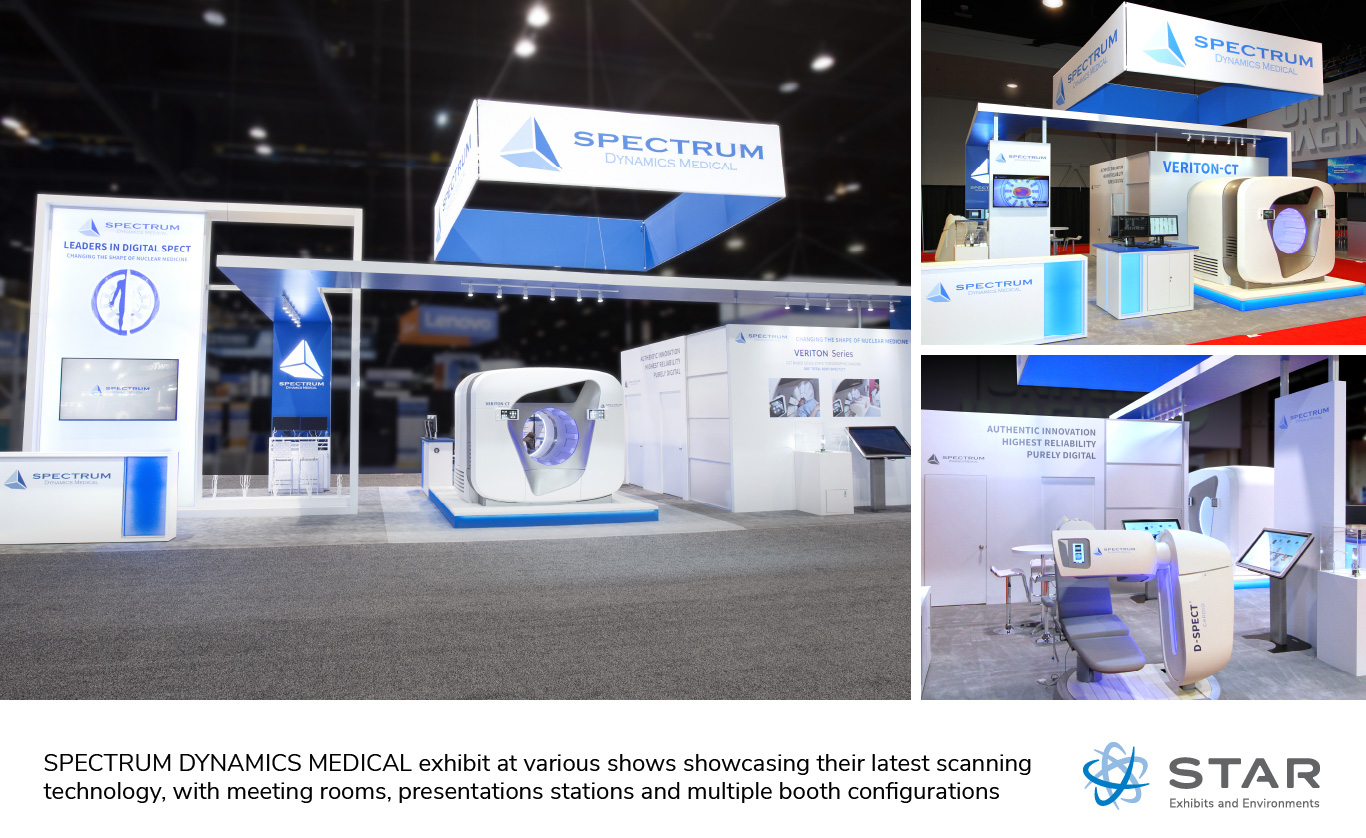 Selecting the right exhibit partner is key to achieving the right exhibit design for your company. Look for an exhibit partner who takes the time to listen, understand and fully meet your needs from both a functional and marketing perspective. Seek a partner with the design experience to integrate all those necessary elements into a cohesive, engaging environment. Together, you'll be set for a more satisfying experience and greater return on your trade show project.