There's nothing better than a trade show to connect face-to-face with customers and build new sales leads. But bringing people into your booth is only the first step in gaining new customers – it's just as important to have in-booth marketing while they are there.
Seemingly simple gestures like smiling and making eye contact can help you connect with prospective customers, while others – such as capturing leads and having a follow-up strategy – can close new sales.
Here are four ways to boost your in-booth marketing and sales at your next trade show.
1. Start with the basics. Don't just think of the people who are coming to your booth as prospective customers – also think of them as your guests.
Remind yourself how you would treat the people you invite into your home. You'd smile, introduce them to your family and friends and thank them for coming over. You'd ask them to sit down, and you'd offer them something to drink.
You should take the same approach in your booth.
Introduce yourself and your team, and let customers know how you and your products can help them. Stay engaged and carefully listen to what your customers are saying. If a customer is interested in X, don't talk about Y and Z unless it offers a solution for their business needs.
Also focus on hospitality. Provide coffee or refreshments, and let customers use an outlet to charge their phone. If you're having a meeting, designate a quiet space. And most importantly, thank your customers for visiting and encourage them to follow up with any questions.
Also keep in mind what you shouldn't do. Avoid checking email or texts when you are in the booth, and if you must make a phone call, do it elsewhere.
When you have downtime, remind yourself that people are still watching you from the show floor. You only have once chance to make a first impression – even from afar.
2. Stay on message. Whether you're having a one-on-one conversation or doing a sales presentation, you want to stay on message. ​
Prepare in advance by developing an overarching statement of what you want to convey to customers. It should be a simple, concise statement of why customers should do business with you or how your product can solve a business need.
Once you have your overarching statement, you can build your "message house."
Professional communicators often use a message house to stay on message. The "roof" of the house is the overarching marketing statement, and it's held up and supported by your core messages — three key points that you want to convey to customers. Below the core messages – the foundation of your house – are the proof points or facts to support your messaging.
Your messages should be clear and concise – and they should be consistent with the talking points that will be used in your sales scripts, PowerPoints and leave-behind materials.
It's also important to share your message house with your team before the show. Make sure they know the key points, so all customers will hear the same clear, concise and consistent messages when they visit your booth.
3. Capture leads – and use them. Having a face-to-face conversation with customers changes a cold lead into a warm one – a huge step forward in your marketing efforts.
Unlike cold leads – people who haven't previously interacted with your brand — the people who visited your booth are now familiar with your business. They have shared their email address and other contact information with you, and you should reach out accordingly after the show.
During the show, capture information about what your customers are interested in. A simple form that asks for contact information and areas of interest will help you determine how to reach out next.
An outreach strategy will determine the timing and cadence of your follow-up communications. For example, you could send a white paper, offer a demo or provide a special discount. But you don't want to send all of these items at once. A steady stream of follow-up communications will slowly but surely convert your leads into new customers.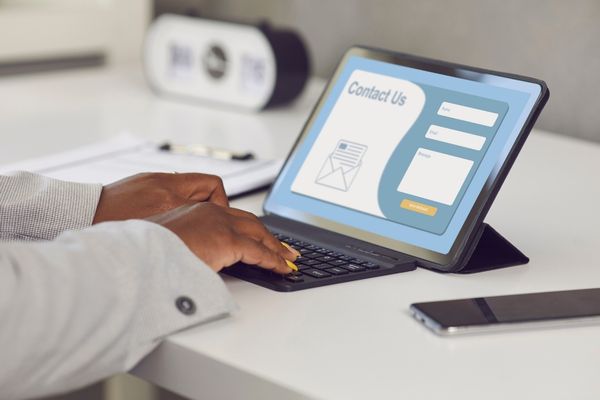 4. Make it memorable. People who visit trade show booths are likely to remember your company if they remember interacting with it.
Find ways to provide a memorable experience – whether it's setting up a photo booth, offering raffle prizes or handing out branded merchandise.
Consider asking everyone on your team to dress in team apparel. This will create a unified look in your booth – and it makes it easy to spot your team on the showroom floor.
Choose apparel that complements your brand. If you're selling athletic equipment, business casual attire is most appropriate – think polo shirts and khakis. But some products require a dressier look – in this case, a dark suit and tie would be the best choice.
If your booth is heavily branded with your company colors, consider dressing in a contrasting color so you and your team stand out on the showroom floor
Conclusion
There's no one right way to create a memorable experience – only that you should do it. Combined with good hospitality, clear messaging and strategic lead gathering, you'll be sure to boost your marketing and sales at your next trade show event.