Request a proposal from us here.
Design Requests • Request for Information (RFI) • Request for Proposals (RFP)
Special offers for NEW customers!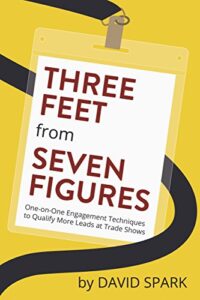 Need a new exhibit for your next trade show? For a limited time, we are offering a 10% discount for any new 2020 projects!
In addition use this form to schedule a design meeting for a new project, and you could qualify for valuable FREE promotional products or a copy of David Spark's Three Feet from Seven Figures, a book about winning customer engagement techniques.*
*Promotion applies to new customer projects. Some additional limits and terms may apply.