With threats like the coronavirus—now more than ever—we are all concerned about how to protect ourselves from harmful bacteria and viruses. Research has indicated that Ultra-violet (UV) and Blue-violet blue light can be an effective way to destroy germs. Hospitals have been using it for years to cut down on the spread of drug-resistant superbugs and to disinfect surgical suites. But there is now interest in using the technology in spaces like schools, office buildings, restaurants, and trade shows—to help reduce coronavirus transmission once public spaces are open again.
"Germicidal ultraviolet technology has been around for probably 100 years and has had good success," says Jim Malley, PhD, a professor of civil and environmental engineering at the University of New Hampshire. The benefits of ultraviolet light seem to be safe, proven, and effective solutions for disinfection of air and surfaces. A study published by Transfusion in May of 2018 even documents UV Light as effective against Coronavirus.
Using UV Lights and the Trade Show Exhibitor
Although trade show environments (Convention Centers, museums, etc.) have significant open spaces, your exhibit attendee might still be concerned about the risks for coronavirus (e.g. COVID-19) transmission in more confined spaces such as conference rooms or enclosed presentation centers. Moving forward, exhibitors who participate in future trade shows should take necessary steps to create the safest environment possible for their guests and attendees on the trade show floor.
As a response to this, Star has modified its design techniques to consider more socially distant spaces within the exhibit. And as another way to promote additional health and safety in the exhibit space, Star is now providing all of our clients with UV disinfection technology options—designed for use at your next trade show.
Here's some examples of UV light systems that are out there in the marketplace: 
Steril™ UV Disinfection Lamp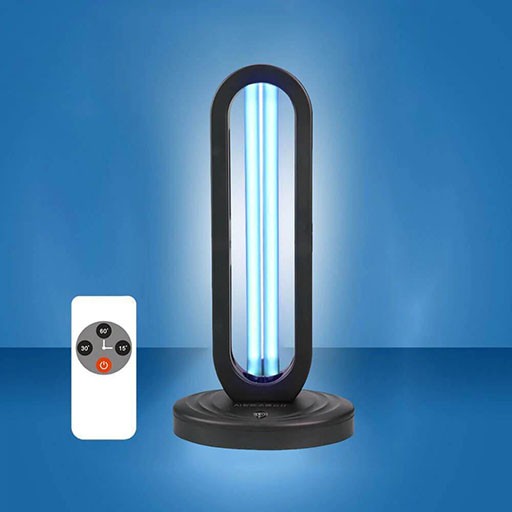 Made of quartz material, long service life, high transmission rate, and better sterilization effect

UV+Ozone double kills germs and viruses within a few minutes, the rate of up to 99.99%. Low-density ozone, please feel free to use it
Portable can be used anywhere.

Can be used in a refrigerator, car, bedroom, kitchen, wash room, and other small spaces
Amztolife™ UV 
Quartz LED Light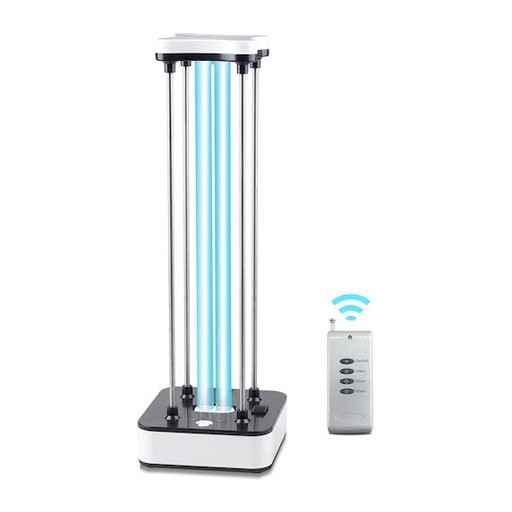 Features 20M remote control distance, 3 gear timing function and 15s delay timing
Micro-ozone lamp, and formaldehyde to odor and other functions, and ozone is a gas, can fill the entire room, without the influence of obstacles
Made of quartz material, 254nm wavelength, long service life, high transmission rate
The Apollo 

UV-C Disinfection Lamp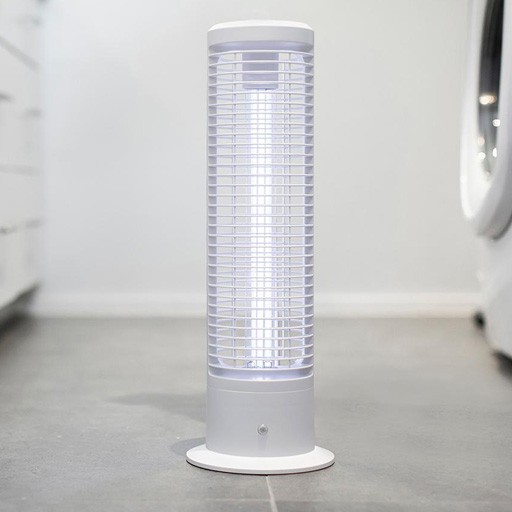 UV-C light with ozone helps kill bacteria, viruses, allergens, and mold efficiently
Purifies air and removes odors in 360

°

Effective disinfection range of up to 645

 

ft²

Large enough to disinfect most rooms quickly and effectively

Two-In-One Cleaning, with UV-C light and ozone
UV-C light with ozone helps kill bacteria, viruses, allergens, and mold efficiently. It can purify the air and remove odors in 360° to help create a safer working environment. UV technology can be installed permanently within a closed room, or it can be a portable unit that is free standing moved from room to room on demand. The permanent solution is not suggested in a temporary structure such as a trade show exhibit, but the portable units provide the same protection with the convenience of moving them from space to space. For example, the The Apollo portable units are large enough to disinfect most rooms in a very quick and effective manner. The costs for a quality unit ranges from $100–$300 (SRP) per unit.
Exhibit halls will modify how spaces are handled in the future. Aisles will become larger and may be designated as one-way walking patterns. Limited attendance or maximum capacity may be identified and reduced. And there will be more face masks worn and more hand sanitizers available throughout each venue in the future as social distancing becomes the norm and a new protocol for health and safety is established. These best practices—combined with the additional design considerations and elements that Star is providing in their exhibit design—can help reduce the trade show attendee's health and safety concerns, and assist trade show associations and their exhibitors in getting back to doing business on the trade show floor.
For more information on incorporating UV lighting products, and other COVID-19 safety measures into your next trade show exhibit, contact us today.
Ray oversees the delivery and execution of Star's value-added client marketing and creative services. He has over twenty years of experience in sales, marketing, and event planning. You can reach him at rcruz@starincorporated.com.