Determining the type of space you need is one of the first things to decide on once you know you're going to a trade show and your budget has been established.
Inlines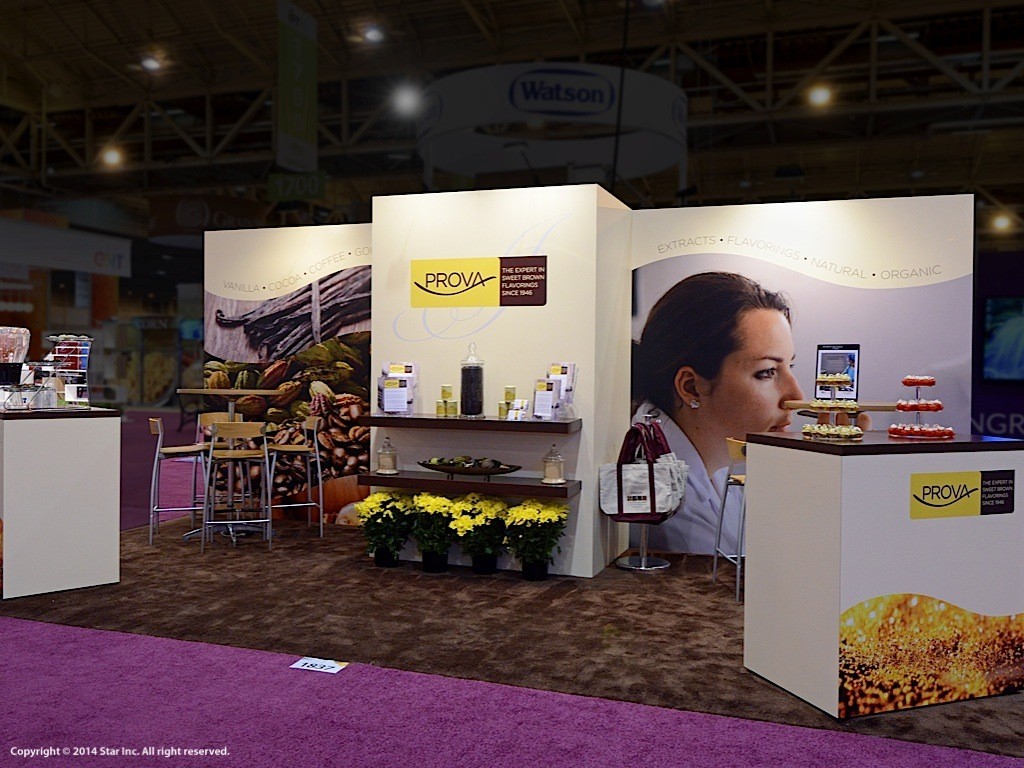 An inline, is just that, in-a-line, typically with other inline booths along the outside perimeter on the show floor and filling in other odd areas on the floor where larger space would not fit. These booths mainly are only ten feet deep, but I've seen some as long as fifty feet. Inlines may also be referred to as linear.
Nearly all inline booths have an eight foot height restriction and if you are on an end or corner your exhibit may need to keep a four foot open area from the aisle or keep open four feet along the aisle where your booth meets the next one. Inlines are a great budget friendly option.
Peninsulas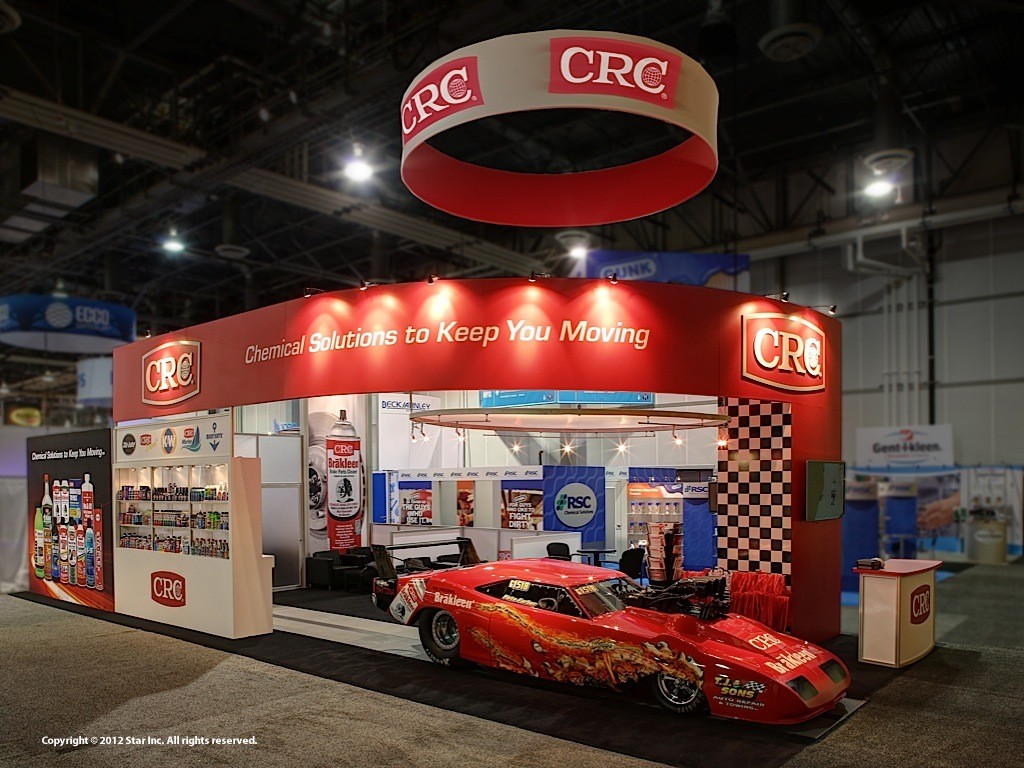 Peninsula booths are very much like island spaces except you share a common area with another exhibitor and are exposed to an aisle on the other three sides. There are two types of peninsula exhibits. One backs to rows of inline booths, the other backs to another peninsula and may be referred to as a split island.
Because of the shared area, there are typically rules and restrictions on length, height, proximity, and graphics near the common space. Every show is different, so be sure to check with show management for these regulations.
Islands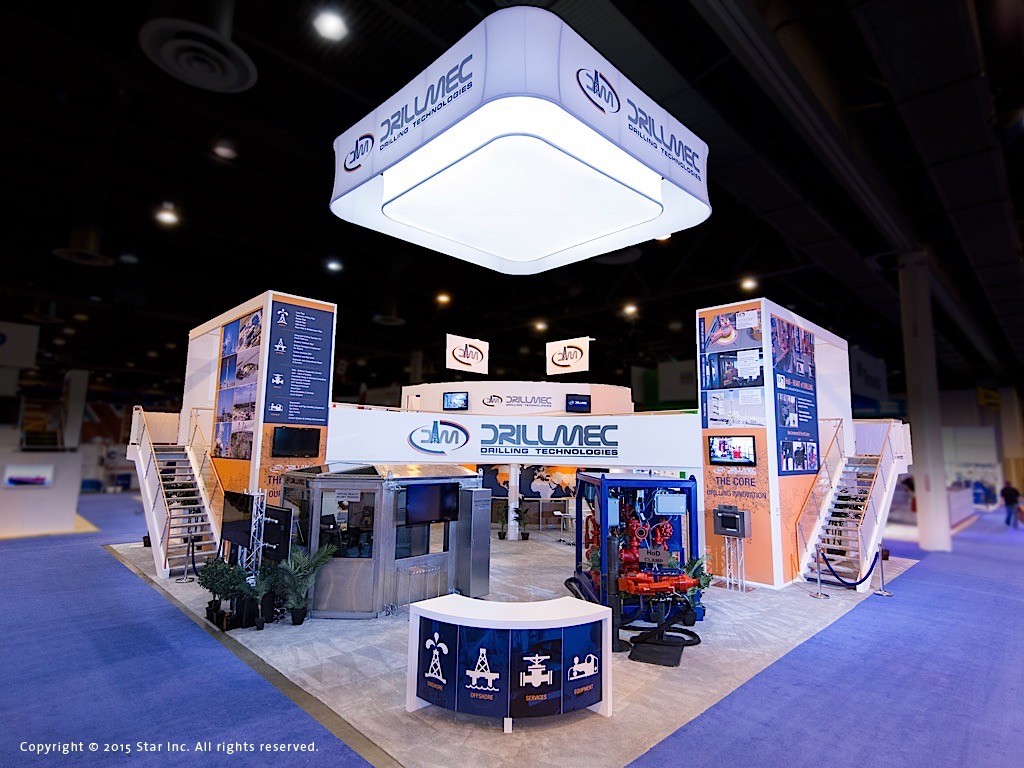 Island exhibits are perhaps the most popular booth spaces at many trade shows. As you may guess from their name, they are exhibits with aisles all the way around. Sizes generally start at 20' x 20' and go up from there, typically in ten foot increments in either or both directions. If you choose an island exhibit, not only will you need a large budget to pay for you space but you will need an eye catching design from every angle since potential clients will be passing your booth from all directions.
Things to watch for from show rules are line of sight, setbacks, and overall height. The most common designs for island exhibits have one or two main points of interest to draw in visitors and funnel to the main sales area. An island offers you many different opportunities you can't get from an inline.
There are advantages to all types of exhibit spaces. When choosing you space, your team will need to consider the pros and cons to decide what option strategically fits in to your plan for the particular show.
••••
For further information, press inquiries, news, additional editorial content, press photos, or to schedule a consultation, please visit us at starincorporated.com.
Follow us on Social Media:
Facebook: @starincorp
LinkedIn: @star-incorporated
Twitter: @star_inc
YouTube: @starincorp
Instagram: @starincorporated
Subscribe to Star's Email Newsletter here.