"Your workflows, structured & smarter."
Try the customizable work management solution leaders trust and Star employees love working on. With content, conversations, and processes structured and together on one tool, Podio creates the focus and clarity our users need to get their best work done.
Work On the Go
Whether it's the details of a sales lead you're meeting, the latest files from the design team you want to review, or you need to step out of the office – all the content from your Podio workspaces is always at your fingertips.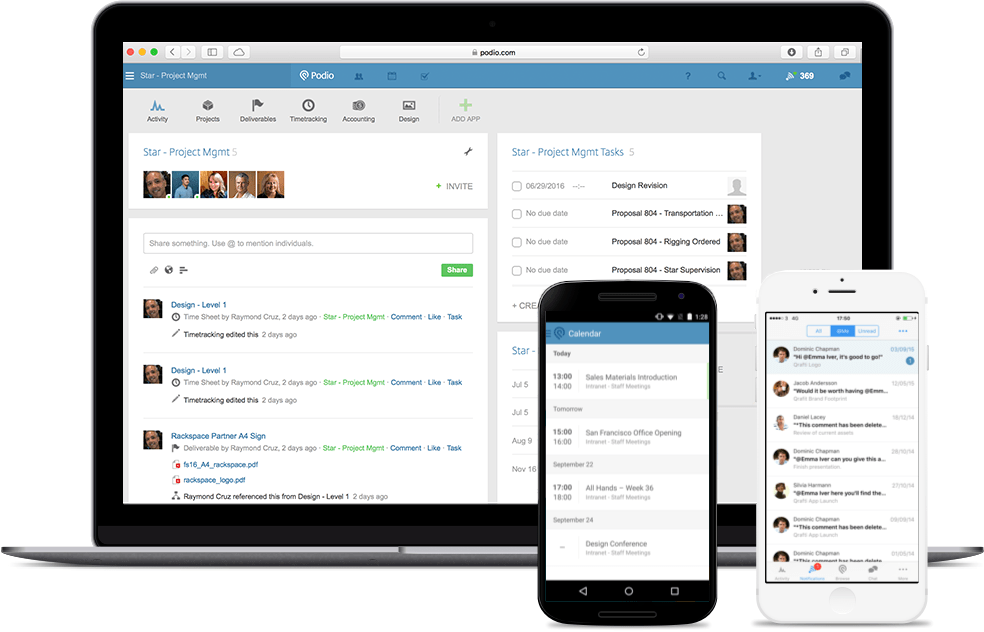 Features
The elements you need, all in one tool.