We design & create exhibits and graphics for trade shows, conferences, and other events. We provide a full suite of valuable event support services to round out our solution.

Drop Us a Message

With over fifty years of experience creating dynamic exhibit environments and events, Star truly understands your needs. And as a marketing partner, we offer creative design, outstanding quality, and a comprehensive set of support services at all stages of your project, including pre-show promotion, on-site support, and post project follow-up services.

An exhibit environment or display can be one of the most dynamic ways to tell your story. Developing a partnership with Star can help guarantee that success.
Who We Are

---

Star is an event solutions provider of exhibits, graphics, and event services. We design and create exhibits for trade shows, conferences, and other marketing events and environments. We produce a wide variety of large format, grand format, and specialty graphics to complement our clients' event projects, and to help increase their visual branding at their event. Lastly, we provide a full suite of strategic, tactical, and creative event support services.

What We Do

---

We provide services world wide to a wide range of customers. Our capabilities include:

Sales & Project Representatives
In-house Design & Graphics
In-house Fabrication
In-house Warehousing
Event Planners
Marketing Support Services
Promotional Items & Incentives
On Site Services World Wide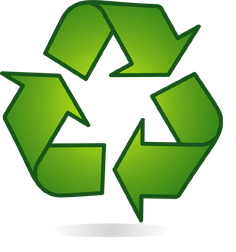 We care about the environment.
Our Locations
Chicago  •  Las Vegas  •  Los Angeles  •  New York
Our Mission
To transform ideas into dynamic events and environments
Our Vision
To always exceed customer expectations every day with a team of creative professionals
Customer Testimonials
Always striving for customer satisfaction
"I think this is one booth we can all be proud of."

Newsroom Solutions

"Thank you very much for your great job for OTC 2014. I really appreciated your hard work."

Drillmec
Meet Our Executive & Management Team
People dedicated to making you look your best
John Holtz

—President

John has over 45 years experience in the business of trade shows and event related environments. He oversees the production and operations staff at Star to ensure quality execution of services.

Larry Holtz

—President

Larry has a BFA in Industrial Design and has worked in the exhibit industry for over 40 years. He currently manages our sales and design staff, and gets directly involved in design concepts.

Melody Holtz

—Executive Vice President

Melody has been with the Star for 35 years, with a background in trade show coordination and logistics. She oversees a staff of trade show coordinators, and manages timelines and people resources in the field.

Ray Cruz

—Executive Vice President

Raymond has over 20 years experience in sales, marketing, and event planning. He oversees Star's marketing efforts, and manages our client marketing programs and creative services.
Dave Wallin

—Project Manager

Dave has been with Star for 30 years and has the responsibility of handling the communications between the client and manufacturing. His priorities involve the timeline for your project.

Nick Andersen

—Operations Manager

Nick has been with Star for over 15 years, and oversees the high quality construction of our exhibit components as well as warehouse operations throughout our Chicago and Las Vegas locations.

Bryan Fairbanks

—Graphics Manager

Bryan has been with Star for over 15 years and in the events and graphics industry for many more. He manages the production of all our custom printed graphics, and provides direct client support.

Michelle Andersen

—Finance Manager

Michelle has been managing the finance and accounting department for over 25 years, and works with our clients regarding project finance options and billing matters.
Press & Marketing
Presentations • Press Releases • Sell Sheets
Star Capabilities Presentation

 View our Star story through this presentation
about our products and services.
Star Fact Sheet

Read some quick facts about our company—our
mission, vision, products, and services.

Promotional Products & Apparel

Star's offers solutions for all your specialty
advertising and promotional product needs.

Star Rental & Lease Programs

Custom finance options give you added flexibility
with your next trade show or event project.
Star Exhibit Services

Read more about Star's custom exhibit design
and production services.

Star Graphic Services

Read more about our graphics production
and visual branding services.

Star Event Services

Read more about our comprehensive marketing
and event planning services.