In today's fast-paced exhibit manufacturing environment, we're are always looking for new and creative ways to deliver high-quality solutions at competitive prices for our clients. One solution that offers the versatility of delivering multiple marketing messages on the fly are Silicone Edge Graphics, or SEGs.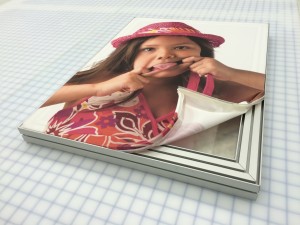 These SEG systems offer an advantage to clients that are looking to promote new products and services by creating a printed polyester fabric panel with a silicone strip (welt/gasket) sewn to the edge. This panel is then inserted into a pre-defined slotted aluminum frame to provide a seamless, tensioned panel. The possibilities are endless, as the fabric panel and frame can be configured in an array of multiple sizes and shapes to capture the attention of potential buyers anywhere. They can be used as wall mounted murals, overhead canopies, free-standing kiosks (single and double-sided), and illuminated light boxes.
There are many advantages to SEG solutions:
Weight/portability – The fabric and frame of a Silicone Edge Graphics are very lightweight and portable—condensing down and weighing less over traditional rigid panel systems
Seamless images – Silicone Edge Graphics are great at showcasing images, because it eliminates unsightly edges and seams
Easy of assembly/installation – some SEG systems require no tools to assemble; fabric installation/change-out is a breeze
Durability – SEGs can be reused again and again without hassle of rigid substrate damage
Costs – Silicone Edge Graphics are very cost-effective, reducing drayage, storage and shipping costs
SEG systems provide a fresh, upscale look to any trade show exhibit, conference or event graphic, or POP campaign. The results are impactful, memorable solutions that will help get your company and product noticed.