Get ready for Sweet & Snacks Show
With the next Sweets & Snacks Expo coming up next year, Star wants to make sure you have everything you need to have a successful event. Have questions? Need a design? Let us know!
LEARN MORE
CONTACT US
About the Sweets & Snacks Expo 
May 19-21, 2020 • Chicago, IL
Sponsored by the National Confectioners Association (NCA)—the trade organization that advances, protects and promotes chocolate, candy, gum and mints, and the companies that make these special treats—the Sweets & Snacks Expo is the largest and most successful show for the confectionary and snack industry, attended by confectionery manufacturers, retailers, wholesalers and more. 18,000 qualified confectionery and snack professionals attend with global presence from 90 countries. More than 850 companies displaying more than 4 acres of candy and snack products participate in the Expo.
Star Design Inspiration
The annual expo is presented by All Baby & Child, Corp. (ABC), a non-profit organization founded in March 2003. It is a partnership of juvenile products manufacturers and industry retailers whose primary objective and purpose is to act as a business league that helps organize and produce trade shows and educational conferences for the benefit of juvenile products manufacturers, industry retailers, trade media, distributors and manufacturers' representatives of juvenile products.
Special offers for NEW customers!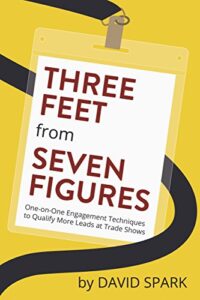 Need a new exhibit for your next trade show? For a limited time, we are offering a 10% discount for any new 2020 projects!
In addition use the form to schedule a design meeting for a new project, and you could qualify for valuable FREE promotional products or a copy of David Spark's Three Feet from Seven Figures, a book about winning customer engagement techniques.*
*Promotion applies to new customer projects. Some additional limits and terms may apply.
Schedule a design meeting today!
5 Handy Exhibitor Items
Staplers
Velcro
Flashlights
Screwdrivers
Scissors
5 Things to Do in Chicago
Millenium Park!
Cloud Gate!
Navy Park!
Skydeck Chicago!
Wrigley Field!