Get ready for NBAA
With the next NBAA Show coming up in the next year, Star wants to make sure you have everything you need to have a successful event. Have questions? Need a design? Let us know!
LEARN MORE
CONTACT US
About NBAA Show 
October 22-24, 2019 • Las Vegas, NV
Founded in 1947 and based in Washington, DC, the National Business Aviation Association (NBAA) is the leading organization for companies that rely on general aviation aircraft to help make their businesses more efficient, productive and successful. The association represents more than 11,000 companies and provides more than 100 products and services to the business aviation community, including the NBAA Business Aviation Convention & Exhibition, the world's largest civil aviation trade show.
Today, NBAA is focused on issues such as aviation safety, operational efficiency, fair and equal access, FAA reform, noise and compatible land use, peak hour landing fees, reliever airports, air support, air traffic control modernization, product liability reform, research and development, business aviation advocacy and various tax issues. NBAA is also at the forefront of as an international aviation policy and improvement and standardization of global air traffic systems.
Star Design Inspiration
The annual expo is presented by All Baby & Child, Corp. (ABC), a non-profit organization founded in March 2003. It is a partnership of juvenile products manufacturers and industry retailers whose primary objective and purpose is to act as a business league that helps organize and produce trade shows and educational conferences for the benefit of juvenile products manufacturers, industry retailers, trade media, distributors and manufacturers' representatives of juvenile products.
Special offers for NEW customers!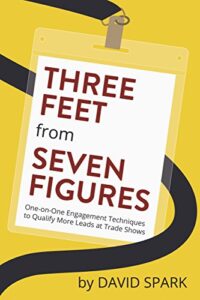 Need a new exhibit for your next trade show? For a limited time, we are offering a 10% discount for any new 2020 projects!
In addition use the form to schedule a design meeting for a new project, and you could qualify for valuable FREE promotional products or a copy of David Spark's Three Feet from Seven Figures, a book about winning customer engagement techniques.*
*Promotion applies to new customer projects. Some additional limits and terms may apply.
Schedule a design meeting today!
5 Handy Exhibitor Items
Staplers
Velcro
Flashlights
Screwdrivers
Scissors
5 Things to Do in Las Vegas
"High Roller" Ferris wheel!
Bellagio fountains!
Shows at The Strip!
The Neon Museum!
Stratosphere thrill rides!